Eli Levine Goldberg — UX/UI Designer based in New York, NY
Public Transit Radar
Tablet/Desktop App
Public Transit Radar provides live updates regarding public transit duration in major cities. this way, users who don't use Moovit app can get a general report about current transit situation. live data from Moovit transit app is adapted average times from main points in the city, to city center.
For

Moovit
Role

Wireframe, UX/UI Design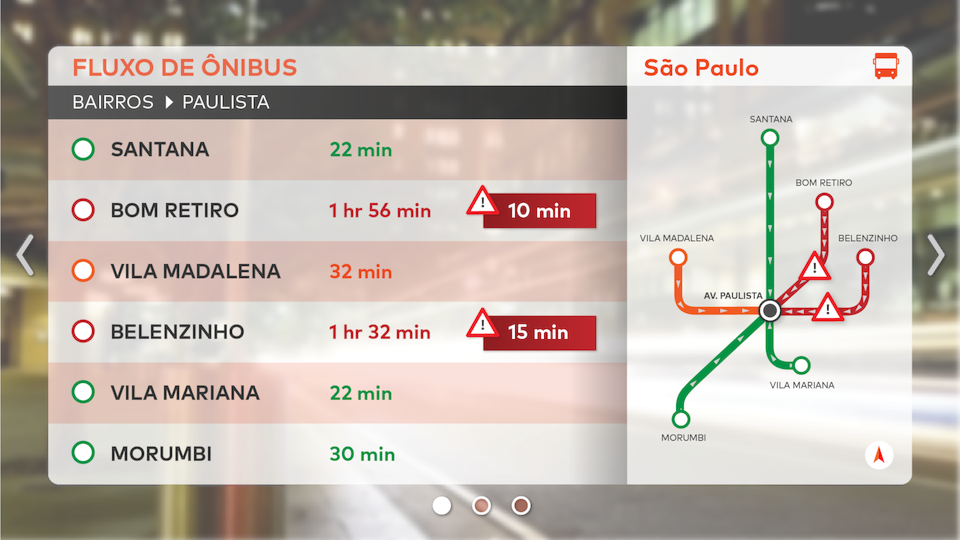 CONCEPT
The app shows average public transit duration from main points to city center, and is used in TV channel for "Public Transit Report". The main challenge was translating the live data from the app into a clear and simple interface, that can be presented on TV. 2/3 of the screen present textual info, and 1/3 shows an orientation map.
Optional screen design
checking different color scheme, dark or bright options
I tried different methods to present the data
Final design, showing the main screen and the inside corridor screen
The New York public trasit report App
Motion GIF
Previous
Moovit Bike Share
Next
Moovit Carpool